Córdoba is one of the 23 provinces of Argentine. Located in the Central Region, it borders on the north with the province of Catamarca and Santiago del Estero, on the east with Santa Fe, on the southeast with Buenos Aires, on the south with La Pampa, and on the west with San Luis and La Rioja.
CÓRDOBA CAPITAL CITY
Córdoba is the second most populated metropolis of Argentina. This city has important historical, cultural and tourist attractions, such as the Cathedral Church, the traditional San Martín Square, the San Martín Theater, the Walk of the Good Shepherd, the Ferreyra Palace, the Emilio Caraffa Museum, the Natural Sciences Museum and the valuable Jesuit Block, declared a World Heritage Site by UNESCO in 2000.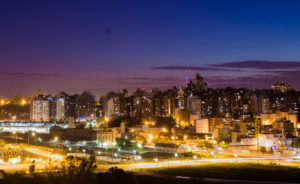 In spite of its latitude, the climate of the city of Cordova, like that of the greater part of the province, is moderated temperate with the four well defined seasons. In general terms the climate is Pampa with dry season, where the winters are not very rigorous and the rains are scarce and the summers are wet, of hot days and fresh nights.
For more information: http://www2.cordoba.gov.ar/turismo/
VILLA CARLOS PAZ CITY
Villa Carlos Paz is one of the most outstanding cities of the Punilla Valley. It's located just 36 km. from the city of Córdoba capital. Its original nucleus is located on the shores of Lake San Roque, at 600 masl, in the south of the Punilla Valley and at the foot of the High Heights.
The urban center of Villa Carlos Paz is crossed by the San Antonio River, which represent the most important tourist attractions during the summer, in whose waters thousands of visitors immerse themselves.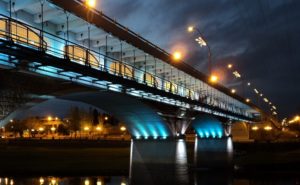 This city offers tourist attractions for all tastes, among them are the Cu-Cu Clock built by germans and located on the route to the Valley of Punilla, the Aerosilla Complex that goes up the Cerro La Cruz of 960 masl and the La Cruz Monument, from where you get beautiful panoramic views of the Punilla Valley. The wonderful landscape of mountains and rivers adds to the comfort of its services and infrastructure.
For more information: http://www.villacarlospaz.tur.ar/